CBXA
AEROBEAM
The best in fixed frame air ride trailer axles for sale
The Industry's Lightest Weight Semi Trailer Air Suspension Systems!
CBXAN23
CBXAS23
CBXAS25
CBXAS30
P89 Series Air Disc Brakes
When equipped with the optional SAF P89 Air Disc Brakes, the CBX AeroBeam Series provides the lightest weight fixed frame suspension available.
Premium performance & maintenance free. Featuring the legendary INTEGRAL rotor/hub and premium sealed bearings for reduced maintenance.
INTEGRAL® rotor
Low-rolling resistant, long-life sealed bearings
Premium brake chamber
Proven SAF caliper
Robust parallel spindle
Premium spindle nut
7-Year warranty
Don't break the bank. All the benefits you expect, at a price point that makes sense for commercial fleets of all sizes.
Heavy-duty vented rotor
Proven SAF caliper
Premium matched set bearings
Parallel or taper spindle
5-Year warranty
P89 SLT – Super Lightweight Disc Brake Option for all models. Additional 62 pounds per axle, that's a whopping 124 pounds per tandem configuration weight savings reduction!
To Learn More Download the CBXA AeroBeam Series Brochure
23K, 25K and 30K Lb. Capacity Models

SwingAlignTM Axle Alignment

Tension Control Pivot Bolt Connection

Standard Drum Brake Axle
Multi-Functional Pivot Bushing

Lightweight Cast Steel Trailing Arm

Integrated Shock Absorber Location

Optional P89 Air Disc Brakes
Unique Standard Features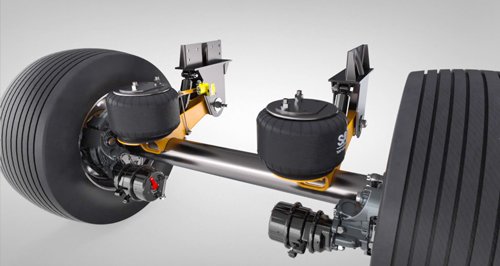 Avoid premature tire wear.
SAF air ride trailer axle is 19% more rigid than the closest competitor and prevents premature tire wear.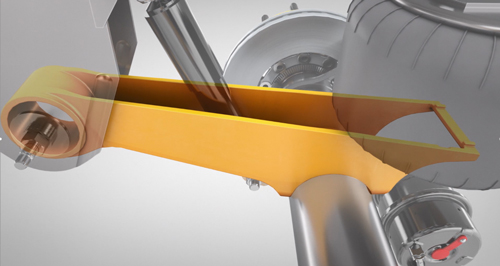 Lightest weight with optimum strength.
AeroBeam arm with high strength cast steel Thru-beam design is engineered for optimum strength to weight ratio.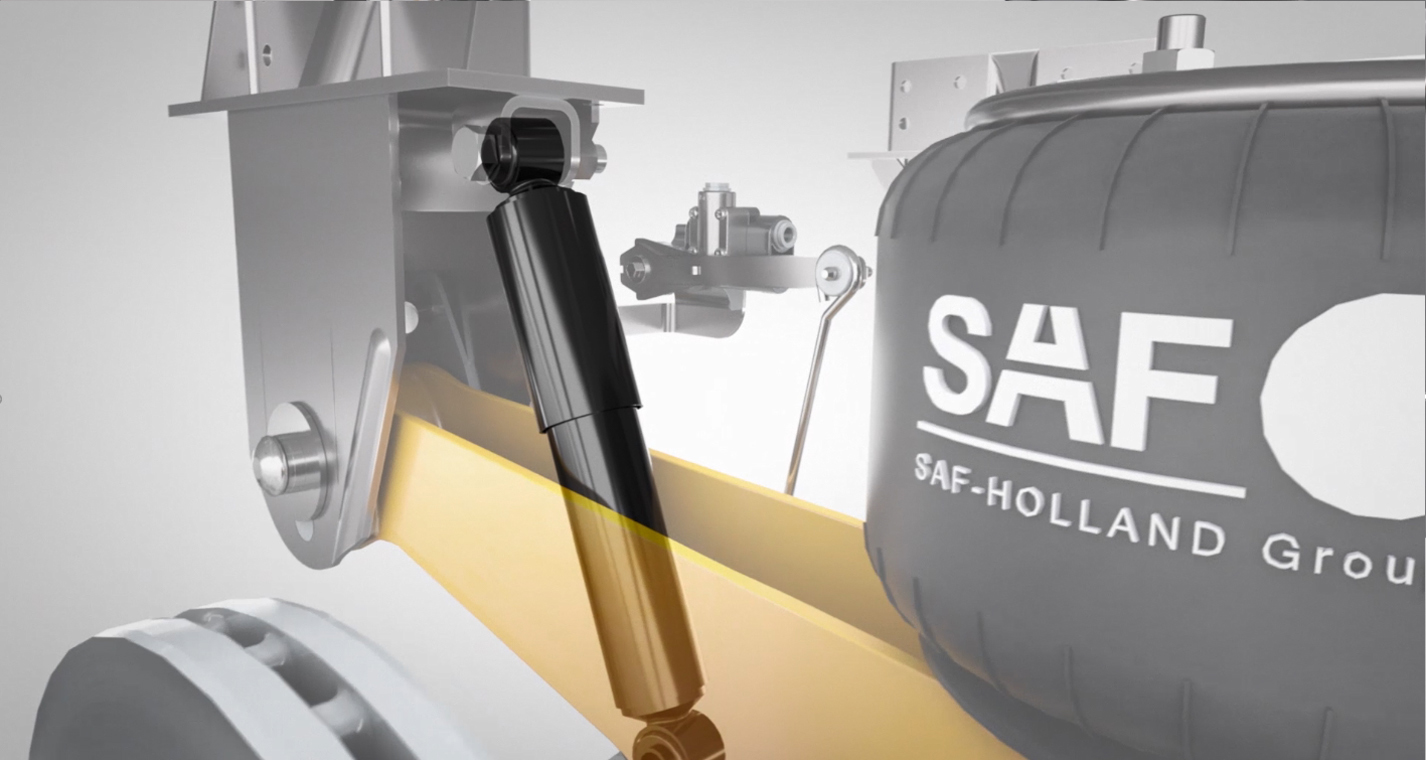 Unique suspension beam design.
Thru-beam protects shock absorber and maximizes trailer undercarriage clearance.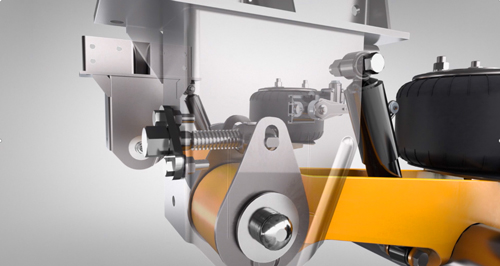 Industry's fastest axle alignment.
SwingAlign is the industry's fastest, easiest, least expensive and most accurate axle alignment system.
Multiple frame bracket styles.
Mounting configurations for all vocational trailer types including tapered top weld-on, weld-on with wing, Bolt-on and stainless steel.
PosiLiftTM Axle lift for multi-axle trailers.
Compact under mount design fits All Models and provides maximum lift clearance with lightweight, durable design. Easy to Service Long Life Design.
The Most Advanced Suspension Corrosion Protection Available!
Black Armour™ is standard all AeroBeam series fixed frame suspensions.
Factory applied on ALL CBXA fixed frame suspensions

Weighs and cost significantly less than hot-dip galvanization

Can be used as a finish coat or a primer
Enhance Your Air Suspension Trailer Axle System with Tire Pilot Plus™
Improve Profitability by Enhancing Tire Life, Fuel Efficiency and Uptime.
Optional Tire Pilot Plus™ not only controls pressure through inflation, but also maintains equal pressure across all wheels and features high pressure relief for overinflated tires.
The robust design and durable components sets it apart from the competition.
Learn more about upgrading your semi trailer air suspension trailer axle suspension system.
Optional – SAF SC5 & SC7 Dressed Drum Brake Wheel End Packages
5-Year or 7-Year Warranty Packages completely dressed from the factory for one-stop warranty support.
Learn more about the CBXA AeroBeam Series semi trailer air suspension
Want to know if the CBX AeroBeam Series semi trailer air suspension is right for you? Contact SAF Holland today.
Learn more about our other great product lines!
Holland FW35
SAF P89
SAF P89 Plus
SAF ULX40
SAF CBX40
SAF Disc Brake Parts